Amtest Service Excellence
Amtest Service Excelence service contract provides effective and uninterrupted operation of your test equipment. It provides immediate availability to Amtest Service Centre and responsible service engineer.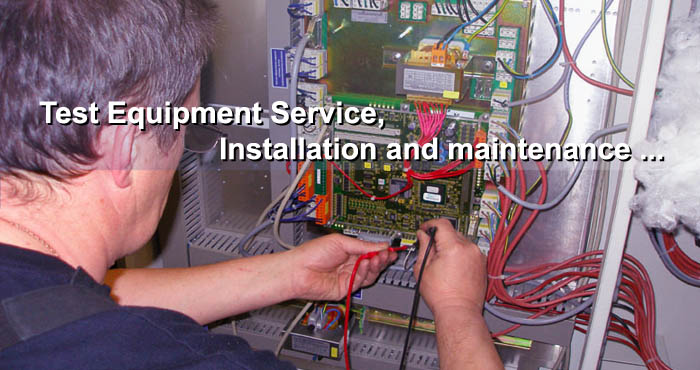 We are committed to quality customer service which is a primal element of our long-term customer relationships and partnerships that are based on our Service Excellence service.
You can avoid unexpected expenditures with Amtest Service Excelence service contract and with the help of our highly qualified experts.
Regular service and maintenance of your test instruments allow them to function with optimal efficiency.
Cost-effective choice

Choose a service pack that fits your needs the most or ask for customized offer.
We offer you an economically perspicuous maintenance cost and availability of significant discounts in both cases.
Responsibility
We plan Amtest Service Centre's services including warranty repairs and constant training of our service experts in cooperation with our manufacturers. Providing spare parts and service stocks are determined when signing sales contracts.
Availability
Long-term customer relationships and pertnerships that are based on our Service Excellence offer which provides immediate availability with annual service contract.
Quality qualifies!
The knowledge of service group's professional challenges is also an opportunity for imrovement.
We register every malfunction and let all of our colleagues know about them.
This guarantees that we identify all occurring problems and malfunctions as soon as possible, so work becomes more efficient and we save time and cost for our customers.
The basics of our service
constant professional training, quality customer relationships and the follow-up and improvement of our workflow processes – all of these are materialized through sales, installation, implementation, repair, maintenance and calibration.
Service Excelence's offers that provide you smooth processes are in connection with these work phases.
Prevention saves you time and it is more cost-effective than repair!
We offer different types of service packs that adapt to the customer's needs
Az Optimal operation – Amtest Service Excellence – you can provide optimal operation of your test equipment with maintenance service agreement.
Service agreement also provides discounts and other benefits to your company.
Our authorised repairer guarantees that checking out, maintenance and repairs are carried out by our skilled colleagues who learned the theoretical and practical material of annual informative trainings organized by represented manufacturers.
In cases of malfunction Amtest Service Excellence service contract provides you direct access to responsible service engineer of Amtest Service Centre and guarantees immediate availability of servicemen.