PCB Piezotronics – Product list
Determining phase and amplitude relationships of vibration at various points on a structure permits modal modeling. The resulting modal model provides valuable information regarding system integrity and operating mode shapes.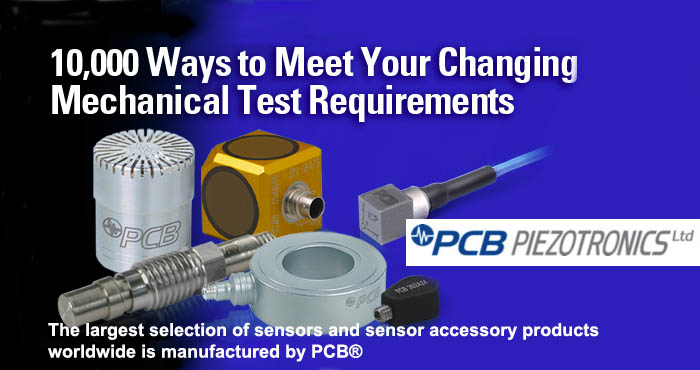 A wide variety of piezoelectric accelerometer configurations are available. Each method has its own particular advantages and disadvantages for different applications.
Since selecting a sensor is not trivial, applications assistance from PCB field representatives or factory application engineers is available to assist with the selection process.
Product list
General Purpose Accelerometers

Miniature Piezoelectric Accelerometers

High Temperature (to 163 ºC)

High Temperature (> 260 ºC)

High Sensitivity Accelerometers

Structural Test

MEMS/DC Response

Shock Accelerometers

Accelerometers with Thermal Stability

Special Purpose Instruments

Accelerometer Accessories