PCB Piezoelectronics – Accelerometers
Piezoelectric accelerometers offer tremendous versatility for shock and vibration measurements. These rugged sensors can withstand adverse environmental conditions.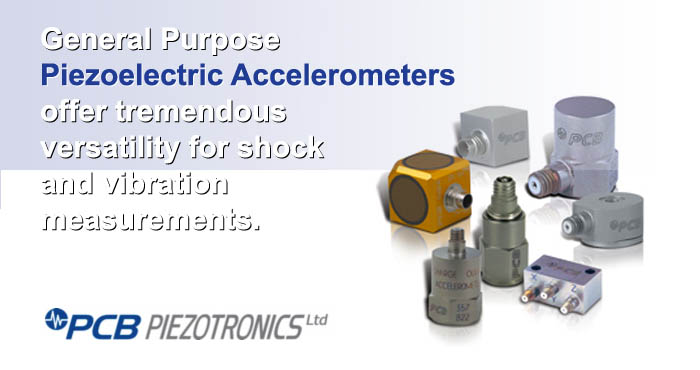 A wide variety of configurations are available to support multiple application requirements. Specialty units are also available through mechanical or electrical design modifications or additional qualification testing.
PCB Piezotronics – Product list

Accelerometers – Areas of Applications 

Piezoelectronics Accelerometers – Advantages
Avoid malfunctioning development and minimize claims within warranty period.
To help you with that, we offer you high-precision measuring instruments and test equipment.

Do not hesitate to contact us. We send you a reply as soon as possible.