Vibration test systems integrated in climate chambers
Everything you may need for the environment simulation testing of products. Vibration test system, test chamber, test fixtures, self-designed and constructed testing equipment, test grippers.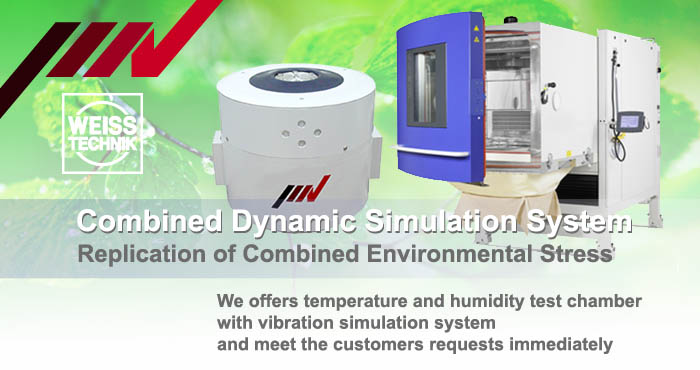 Climate test chamber with integrated vibration test systems - simultaneous simulation of climatic and mechanical stresses
Industrial products are frequently and simultaneously subjected to climatic (cold-hot, high speed temperature changes, and high or low humidity etc.), as well as mechanical (vibration) stresses. Our integrated testing systems are able to simulate these complex stresses.

Our vibration test systems and climate test chambers can be configured in manners taking into account unique demands, too.