Andeen Hagerling – Capacitance / Loss Bridges
The World's Most Stable Capacitance Standards in commercial production – Unparalleled stability, resolution, linearity and accuracy.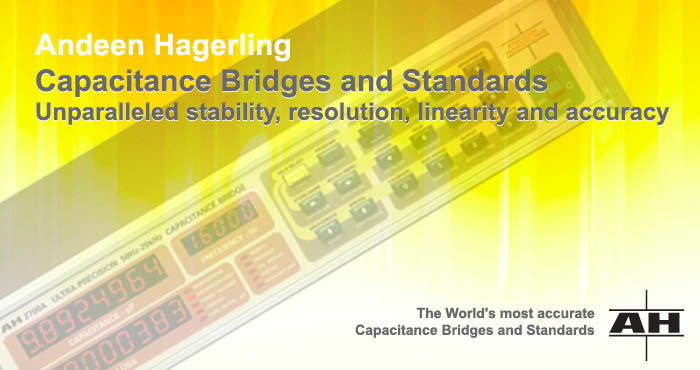 Multi-frequency capacitance/loss bridge
Exceptionally user-friendly instrument,
Measuring capacitance and loss in medium and high impedance ranges.
Andeen Hagerling Product list

Andeen Hagerling Products – Areas of Applications
Avoid malfunctioning development and minimize claims within warranty period.


To help you with that, we offer you high-precision measuring instruments and test equipment.


Do not hesitate to contact us. We send you a reply as soon as possible.